"It was all really useful. Thank you!  So clear and 'grounded'." A. Fox, Senior teacher, Lincolnshire

"Thank you Emma. Very inspirational and exciting!" V. Jonson, Literacy coordinator, N E Lincs

"Very enjoyable. First class technical knowledge disseminated." D. Gravil, class teacher, Doncaster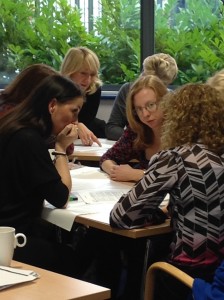 Emma runs a range of outstanding courses from her base in Lincolnshire as well as speaking at conferences around the country and overseas. Her passion for teaching reading and writing, along with many years experience in teaching, researching and presenting means that all teachers leave the day feeling inspired and full of practical ideas to raise pupil achievement.
Get up-to-the minute notice of the courses and conferences I'm attending by following me on Twitter Follow @ecawemma or Facebook.

See more details about the courses running in the drop down menu above.